Sunday, 13 May 2007
*wink wink wink*
thank you for coming down to MAAD last weekend.
those who missed the doggie erm... er.... errrr........ hanky panky...
TOO BAD!
xD
okay i'm sorry. it was really funny. ag brought snowy her manly little boy, john brought xiao ping, and candy brought hungry and bobby. them and a few of the passerby doggies...... had a lot of fun. xD sorry no pictures though.
in other news, NEWS ALRIGHT! i'm on the papers today! along with plenty other MAAD plushie makers. but i missed the photoshoot so i'm not in it.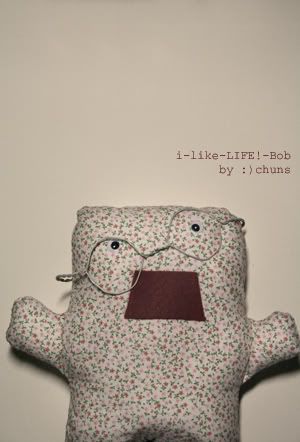 this dude is a LIFE! special. he got featured. woot.
and just for kicks here's another picture.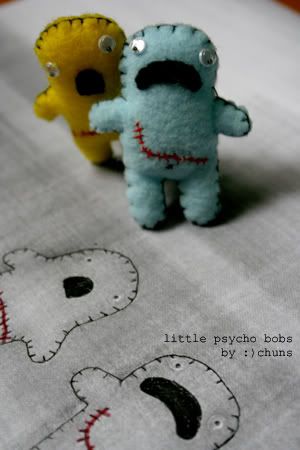 when lil-split-bob and die-like-samurai-bob got stuck in a copier machine.
also, we're planning for even more things next MAAD! anticipate!
Posted by

:) chuns
at 5:09 pm
No comments: