as some of you might already know, Xin (www.makisquarepatch.com) and i are having a soft toy exhibition.
we've been posting drawings and funny materials to each other. here's what she sent me!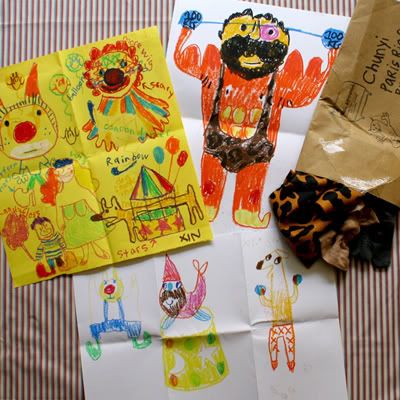 the plushies are all hush hush so we'll surprise each other (and everyone else) at the exhibition.
so exciting.
hahahahahaha.